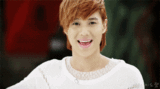 HELLO!
Name: Renita McCall



Age: 25
Sexual Orientation: Jung Taekwoon
Random Fact #1: Real men wear eyeliner.
Random Fact #2: I'm a Capricorn
Random Fact #3: I'm allergic to apple juice o_O
Random Fact #4: I have a minor case of OCD.
Random Fact #5: I love Skittles.
Random Fact #6: YEHET!
Random Fact #7: Annoyed by people who don't know the difference between their, there & they're.
(This also applies to "you're" and "your".)
Random Fact 8: My favorite color is pink.
Random Fact #9: I have an obsession with guys who have nice, shapely thighs.
Random Fact #10: The person(s) below is/are my future husband/love monkey(s).
v




I love you all!
DON'T BE AFRAID TO TALK TO ME. I LOVE TALKING TO STRANGERS, NO MATTER HOW STRANGE.
Flower Boys Series [ONGOING]
YOU CAN ALSO FIND ME HERE:
Facebook
facebook.com/RenitaMcCall1992
Twitter
twitter.com/RenitaMcCall92
Tumblr
ken-you-not-leo.tumblr.com/
Instagram
instagram.com/angelofpurity_19…
Current Residence: Memphis, Tennessee
deviantWEAR sizing preference: Adult Small
Favourite genre of music: Alternative, K-Pop, J-Pop, J-Rock, Rock, Hip-Hop, Pop
Favourite style of art: Monochrome (Black & White)
Operating System: Windows Vista
Personal Quote: Don't follow in my footsteps... I walk into walls